History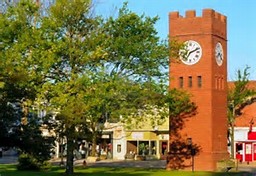 From our founding days in 2000, our vision for family philanthropy in Hudson was similar to that of all community foundations set up since the first community foundation was established in Cleveland in 1914: to preserve and enhance the quality of life in the community for generations to come. To accomplish this we needed a community-based charitable endowment – a public charity to which individuals, families and companies could set up a fund in their name, contribute a wide variety of assets, and enjoy the best tax benefits available. Also, have those funds administered and distributed under a common umbrella for the long-term betterment of the community. In short we needed a community foundation.
In 2000, we set out to design a community foundation especially for Hudson, one that would reflect the unique character and personality of Hudson residents. In addition to the traditional charitable giving strategies that most community foundations offer (designated funds, field-of-interest funds, unrestricted funds and Donor Advised Funds); we wanted to create the opportunity for donors and their families to experience the special satisfaction that comes from personalized family philanthropy. Recognizing that, for many, this would be their first exposure to family philanthropy, we wanted it to be a truly remarkable family experience, one that even their children and grandchildren would understand, take part in and remember for years to come.
We wanted to offer the widest range of flexibility in contributions, grants and family involvement over successive generations. We wanted HCF to be simple, smart, and meaningful.
The Board of Directors has 15 members and the Strategic Plan is updated each year. The Foundation has 75 Funds and has experienced significant growth in assets in the past 17 years.
During the 17 years since HCF's founding, individuals, families and businesses have contributed over $20 million to create individual named funds and to support causes they care about. During this time, over $17.1 million in grants were made, with $3.1 million in grant distributions to charitable organizations in the Hudson community.
It is clear that Hudson Community Foundation is keeping true to its original vision. Our mission of "Empower simple, smart and meaningful philanthropy" will be measured to the residents of Hudson and enrich Hudson forever.